Telemedicine solution
Take your practice to the digital age
Cloud-based integrated system that connects clinics and doctors with patients using comprehensive telehealth functionalities, access to shared PHR, docs & image diagnostics.
Scroll to explore
WHY MEDREC:M CLINIC
Bookings and Payments
Medrec:M offers powerful booking and payment options that help the clinic attract more new patients and lets them book appointments based on each doctor's availability.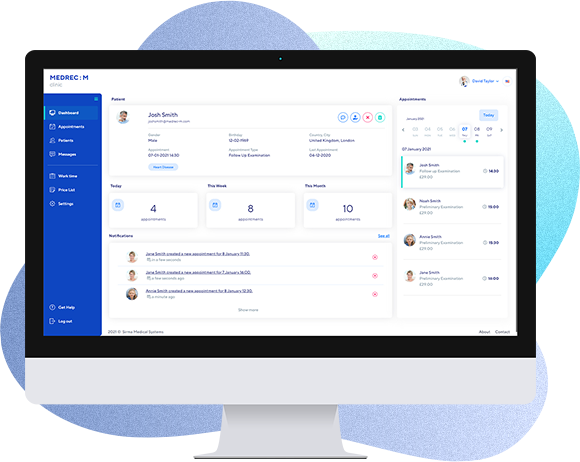 Telehealth Enabler
Medrec:M Clinic enables video and phone calls for online meetings between patients and doctors. It is cloud-based, and its interface is accessible in different languages.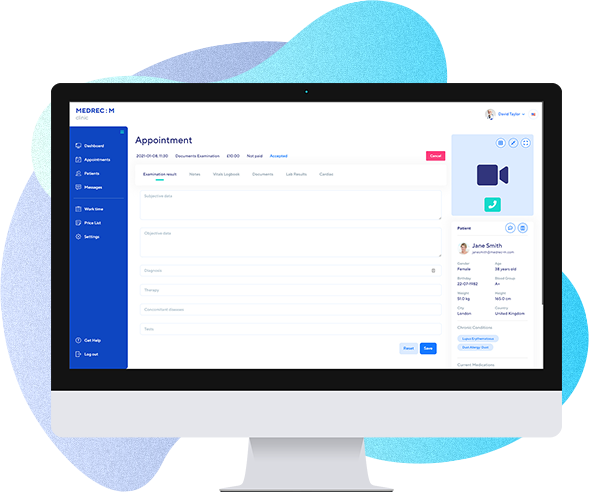 PHR Data Visualisation
Medrec:M Clinic offers a personal/patients health record (PHR) data sharing visualization. Each patient can share selected medical and personal health data from the Medrec:M mobile App to the appointed doctor. Powerful graphs and charts visualize the medical data.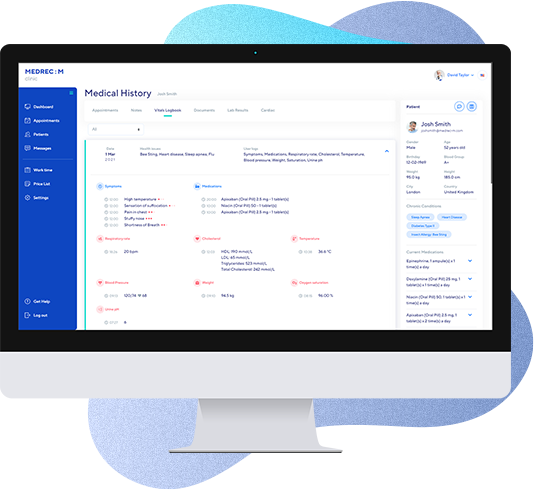 Image Diagnostics
Medrec:M Clinic includes a fully functioning image diagnostics module, able to open all kinds of DICOM files, along with options to zoom, measure, rotate.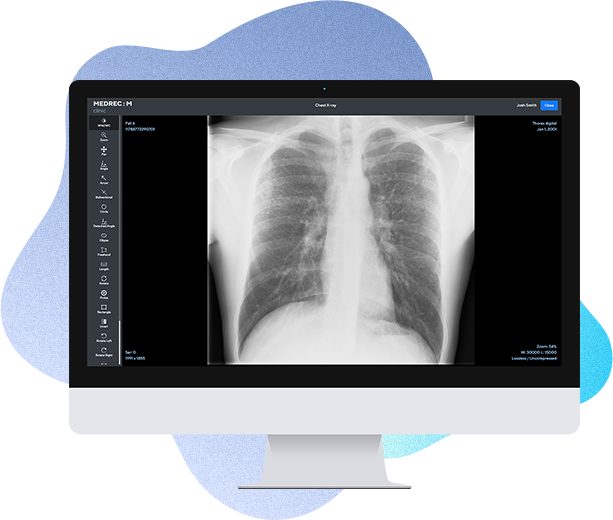 VIDEO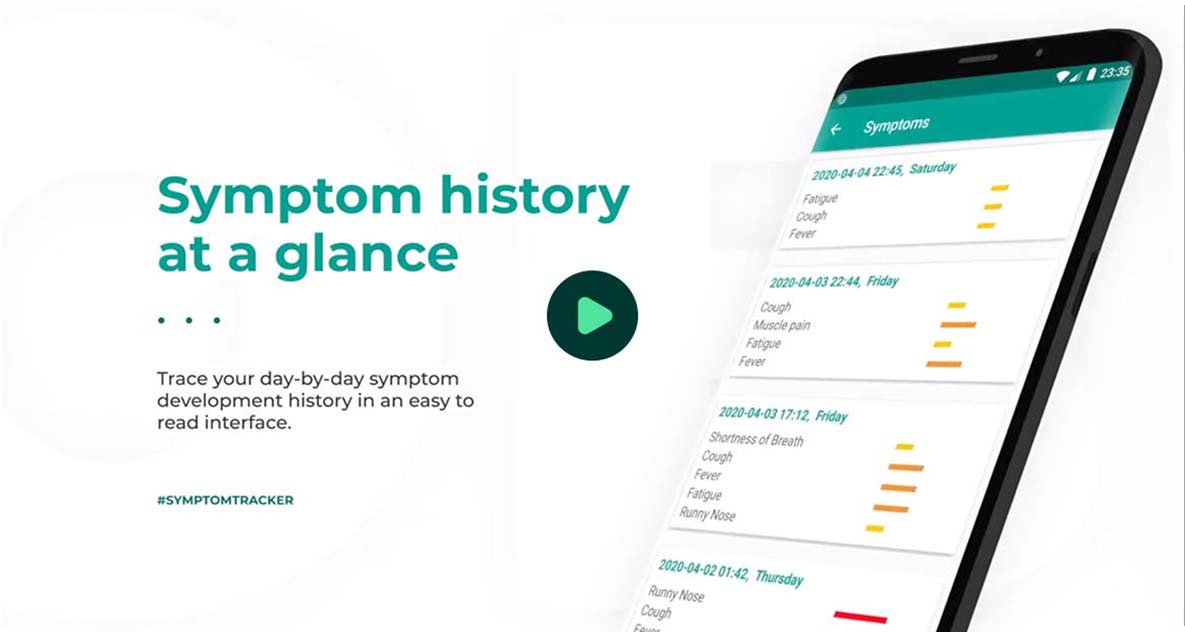 Appointments calendar
Set a detailed schedule for patient appointments with features for online and in-person meetings, available hours, and time off.
Video and voice calls
Perform securely encrypted, high-quality video or voice calls directly from the system.
Patient List
A detailed, searchable patient list providing general health issue information at a glance.
Instant messaging
Send and receive instant messages with patients before and/or after a consultation.
Detailed medical history
View each patient's shared symptoms and vitals, as well as all documents and imaging diagnostics files.
Price lists
Manage your full services pricelist directly in the system with multiple practices, types, and currency settings.
Customizable settings
Fully customizable options for data display (measurement units, classification method, etc.) and profile management.
Custom schedules
Manage staff schedules and clinical services from a centralized administrative portal.
Start your digital transformation today!
Contact us and get a personalized quote based on your particular needs and requirements
Technology as a Bridge to Better Healthcare Management
Winter Wellness: 6 Proven Strategies to Prevent Seasonal Depression
Thank you
Want to know more? Get in touch with us!