Personal health app
A modern way to track your health
Free mobile app to manage medication plans, log health data, store medical docs, track symptoms, share info with doctors for remote consultations, receive health advice & news.
Scroll to explore
WHY MEDREC:M
Log, Review and Analyze
With Medrec:M you can log, review, and analyze detailed information about your health. The application makes it easy to record symptoms like fever, cough, and other vital data, which helps better diagnose and treat illnesses, as soon as they appear.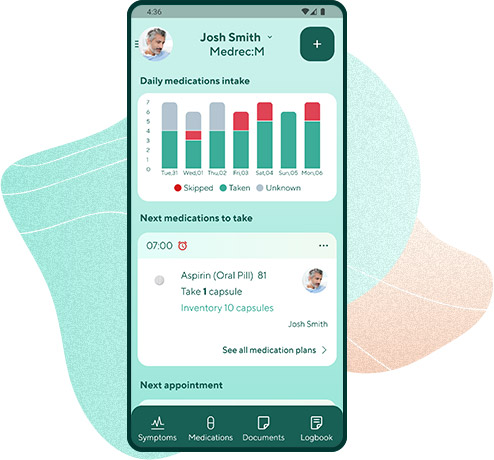 Medication Plans and Pill Reminders
With Medrec:M you can record and track your medication plans in amazing detail. Never forget to take another pill with the fully-featured Pill Reminder system. You can even choose the design of your pills, to make notifications even more helpful.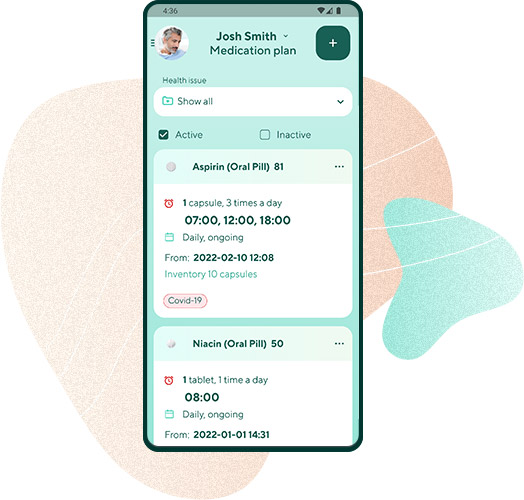 Store Medical Documents
With Medrec:M you can easily upload your medical documents safely and keep a full record of your prescriptions, diagnoses, X-ray images, lab results, etc.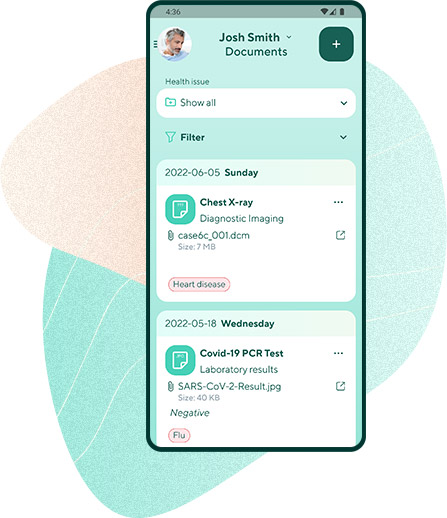 Manage Children Profiles
Medrec:M can become your only needed mobile app for flawless family health care. You can create and manage multiple, fully-functional children profiles and share them with your partner.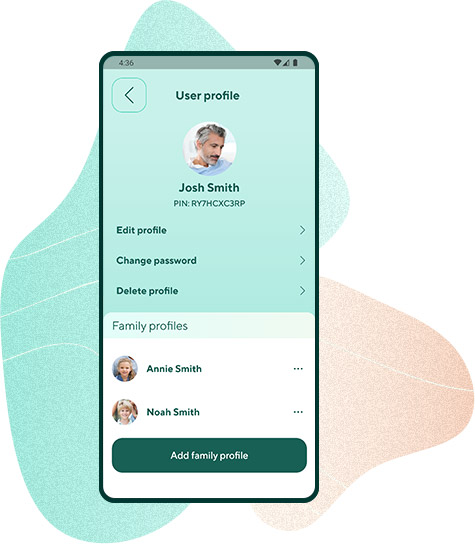 VIDEO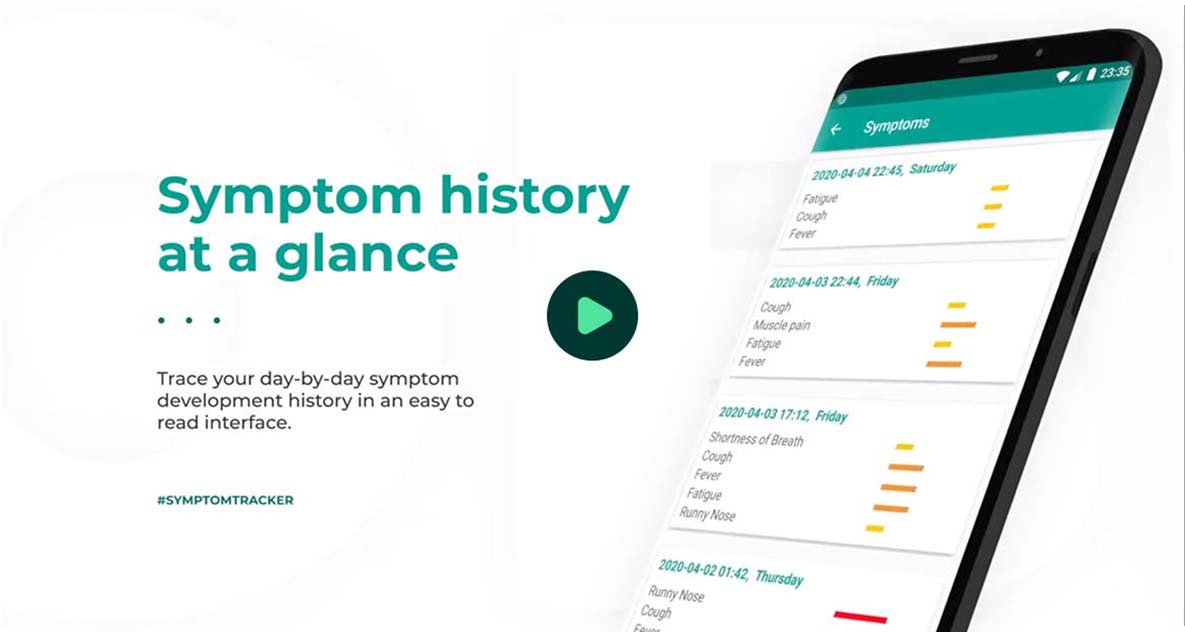 Symptoms Tracker
Log all your current symptoms to build an overview of how an illness progresses day-by-day.
Vital Data Tracker
Keep track of all your vital data like blood pressure, hydration, temperature, blood oxygen saturation, and others.
Analytical Charts
Summarize all your collected data in a convenient visual way, using easy-to-read, customizable charts and diagrams.
Medical Documents Storage
Keep all your medical documents available in a secure place, with the option to quickly share them with your doctor.
Children Profiles
Create and manage multiple, fully-functional children profiles.
Chat and Call Your Doctor
Get a remote consultation or advice from your doctor directly in the app. VIdeo/Audio calls and chat features available.
Reports and Remote monitor
Share your data with your medical team or give them access to monitor your condition remotely.
High-Level of Security
All your data is stored on a dedicated secure server in an encrypted version. This means that only the user and those he chooses to share the documents with can access the files.
FOR MEDICAL SPECIALISTS, CLINICS AND HOSPITALS
Unlock the potential of digital healthcare
Medrec:M Clinic is a virtual care and telehealth solution platform that enables you to deliver a beneficial service to your patients regardless of their location.
Features at a Glance
Receive appointments based on your availability and get paid instantly
Access and visualize PHR shared data and documents
Perform video or phone online consultation via telehealth
Send Instant messages to patients
Manage staff schedules and clinical services
Learn More
Sirma Healthcare Suite
Integrated health management platform
The Sirma Healthcare Suite is an integrated health management platform. It helps tens of thousands of individuals and healthcare providers across the world manage chronic conditions like diabetes and heart diseases.
Diabetes:M
A multi-awarded solution, used by more than 900 000 people across the world to self-manage all types of diabetes and pre-diabetes conditions.
Medrec:M
The app allows users to collect and record their medical data, symptoms, exam results, medication, diagnosis, epicrisis, etc. and to share it with medical persons.
The Future of Medicine is Personalized Healthcare
Health Risks Posed by Incorrect Posture
Thank you
Want to know more? Get in touch with us!